A walk in the snow
Silence. There is so few silence in this world. Silence has become the biggest luxury. Even in the countryside you hear the persistent sound of cars - and of engines and gun shots now and then. I remember walking in the woods and fields when I was a child. Noise was low. There was a silence, especially in winter. It was still the countryside that you imagine.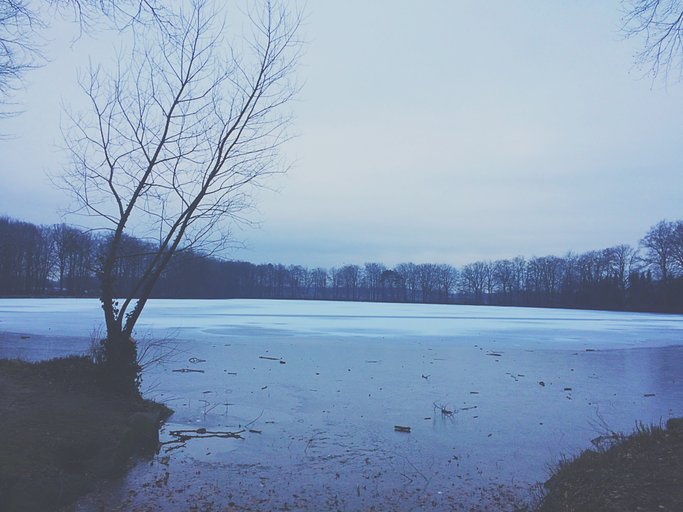 But it changed. For the ears of a city-liver it might still feel "silent" where I'm from. But at many places it isn't. And I've got a lack of understanding for it. Whenever I go into the woods I listen to the sound of the wind, the trees, the birds and deer. But I also hear the sound of the cars that drive on the traffic through road that is about 1.5 kilometers (1 mile) away. It is sound noise - nothing else. And it's one of the rarest things not to be affected.

That's why I like winter so much. I love all seasons, but when there is snow it feels like the world stands still. It's like your muffled up in peace and silence in your little snow globe. It's beautiful. I like to walk through the snowy countryside. Well wrapped up in a long winter coat, solid boots, gloves, scarf, hat. I breath in the smell of pureness which to me is the smell of happiness.

Even in Dresden where I live right now - one of the most beautiful cities you could imagine - snow creates silence. It works like a damper that puts the world in mute. Can you imagine how beautiful it is to go home from work and you only hear the crunch of your boots that walk through the snow? 15 minutes that are pure. Where you're only surrounded by yourself. No distractions for your soul.

Whenever you hike, walk around or just lay still - enjoy the silence as long as you can. Silence is pure. Silence is gold. We should make the world a silent place again. Less cars, less engines, less noise. That's my dream. Back to the roots. And permaculture is a way to make it become real.